Recently I had the good fortune of meeting one of Ling-Ai's nieces who had saved many of Ling-Ai's papers and possessions.  I am currently poring through documents and pieces of paper, looking for clues that tell more about the making of KUKAN.  It can be a tedious job.  So I took an afternoon off to explore some of Ling-Ai's fashion accessories that had been painstakingly packed away.  Ling-Ai had an obvious flair for fashion.  And the vintage clothes lover in me went gaga as I opened this eye-catching tres MOD turquoise hat box.  
The contents of the box did not disappoint.  I discovered three exquisitely crafted little numbers.  A pink brocade small saucer hat with a stunning plume was my favorite.
I had a lot of fun imagining the type of occasion Ling-Ai chose to wear this hat to.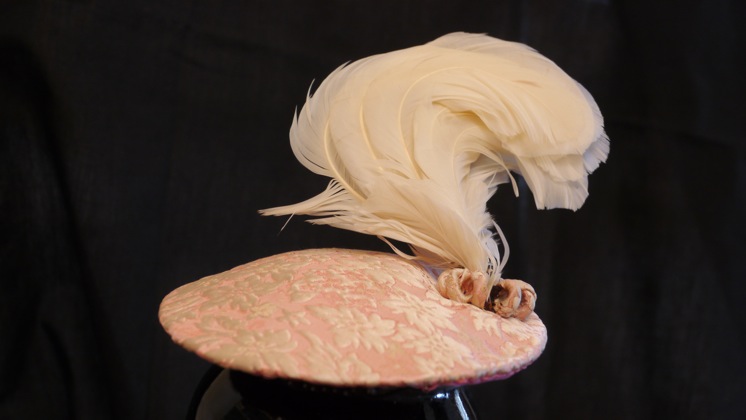 While photographing this hat, I noticed the amazing craftsmanship that went into it's construction.
A signed label was sewn into the inside lining of the hat.  Nick Savage appears to be the talented milliner who made it.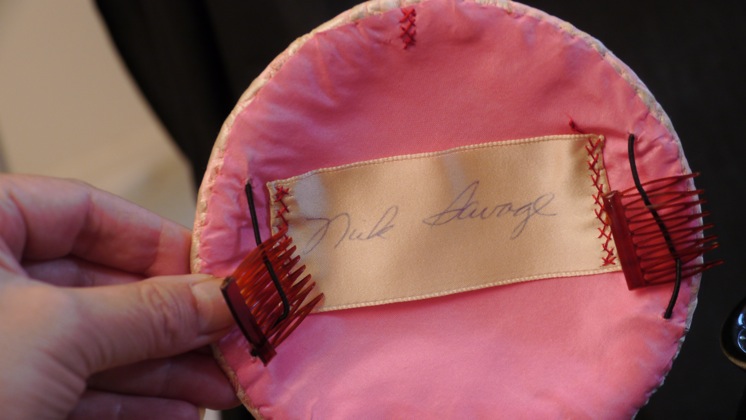 These next two pieces were also made by Nick. And are equally exquisite.
The little details are marvelous. Check out the separate braided strands that start this gold pony-tail plume.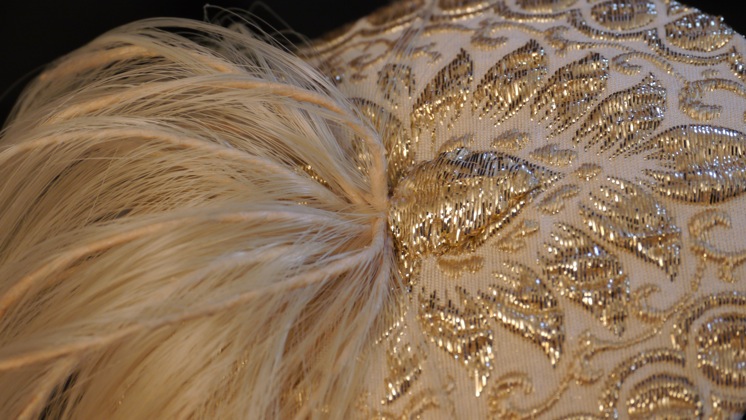 And the perfect positioning of the brocaded fabric.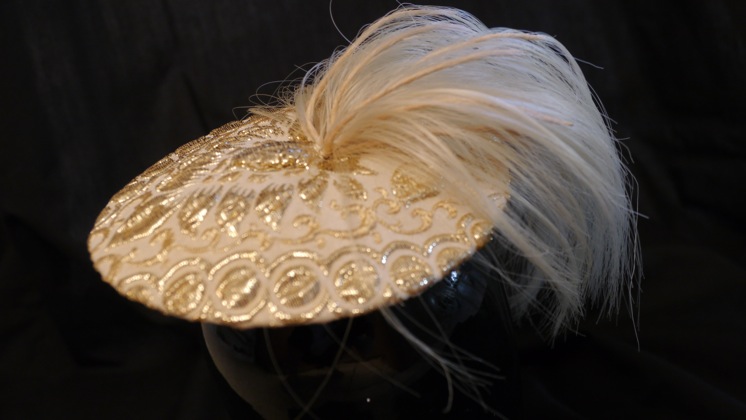 The camellia on this inventive piece was a little a squished, but I imagine it was pretty sumptious when Ling-Ai wore it back in the day.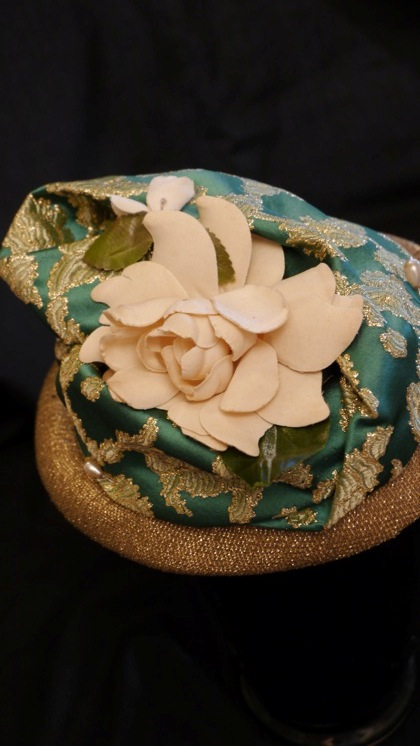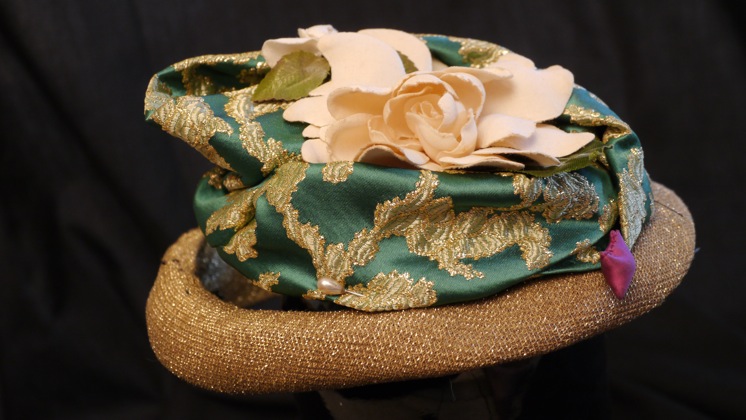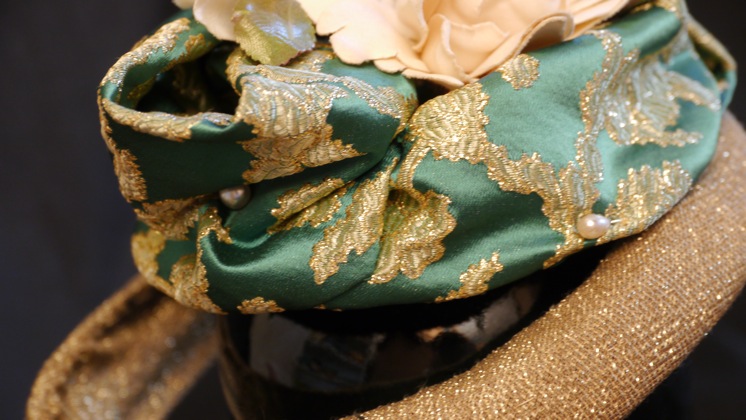 I couldn't find any information on the internet about the talented Nick Savage.  But I did find a little label in the inside of this camellia hat.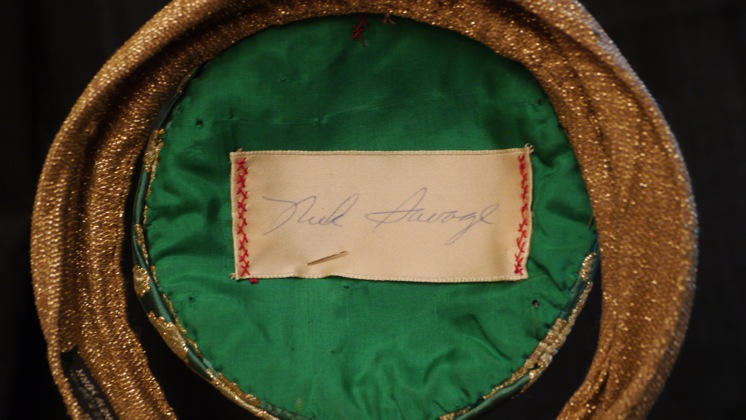 It had a New York City address — 350 East 50th Street — from Google Maps it looks to be a building just off Lexington Ave.  If any fashionistas have any more information on him, please let me know.  I have Mr. Savage's millinery gifts, Li Ling-Ai's fashion sense and her niece's foresight to thank for a wonderful afternoon spent in a world of gamorous fantasy. 
To top off my post I'll leave with a few shots of another gorgeous topper in Ling-Ai's collection (by an unknown maker).