Recent­ly I had the good for­tune of meet­ing one of Ling-Ai's nieces who had saved many of Ling-Ai's papers and pos­ses­sions. I am cur­rent­ly por­ing through doc­u­ments and pieces of paper, look­ing for clues that tell more about the mak­ing of KUKAN. It can be a tedious job. So I took an after­noon off to explore some of Ling-Ai's fash­ion acces­sories that had been painstak­ing­ly packed away. Ling-Ai had an obvi­ous flair for fash­ion. And the vin­tage clothes lover in me went gaga as I opened this eye-catch­ing tres MOD turquoise hat box.
The con­tents of the box did not dis­ap­point. I dis­cov­ered three exquis­ite­ly craft­ed lit­tle num­bers. A pink bro­cade small saucer hat with a stun­ning plume was my favorite.
I had a lot of fun imag­in­ing the type of occa­sion Ling-Ai chose to wear this hat to.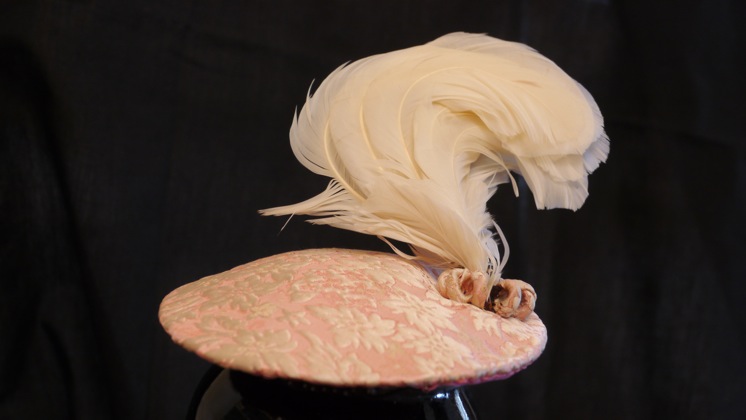 While pho­tograph­ing this hat, I noticed the amaz­ing crafts­man­ship that went into it's construction.
A signed label was sewn into the inside lin­ing of the hat. Nick Sav­age appears to be the tal­ent­ed milliner who made it.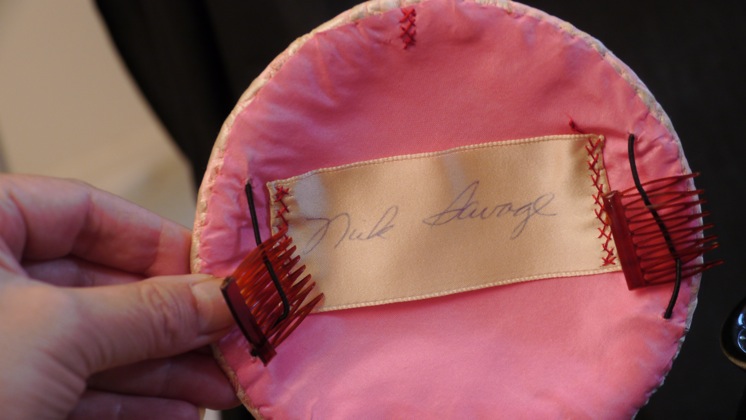 These next two pieces were also made by Nick. And are equal­ly exquisite.
The lit­tle details are mar­velous. Check out the sep­a­rate braid­ed strands that start this gold pony-tail plume.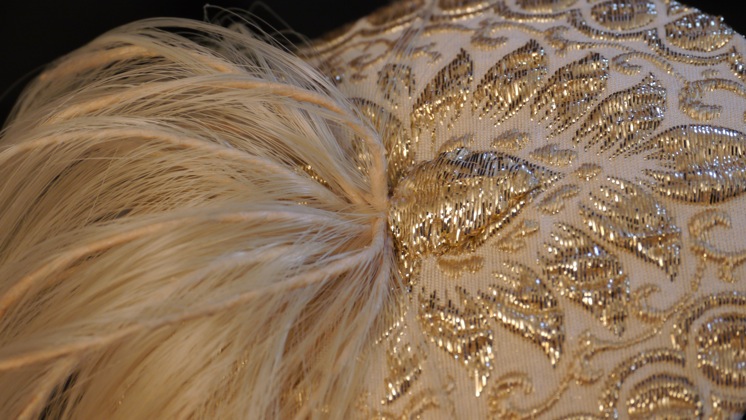 And the per­fect posi­tion­ing of the bro­cad­ed fabric.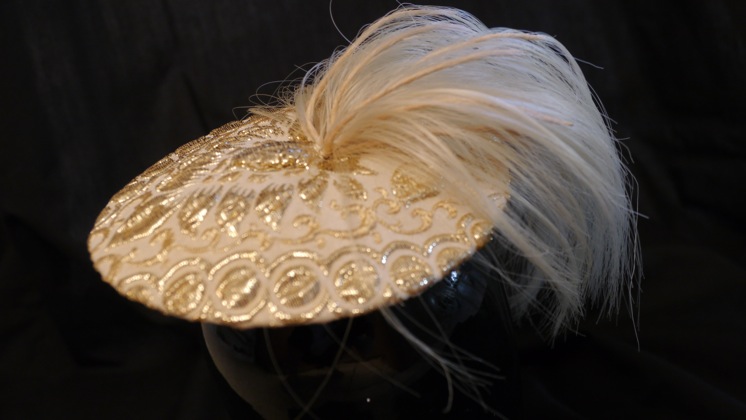 The camel­lia on this inven­tive piece was a lit­tle a squished, but I imag­ine it was pret­ty sump­tious when Ling-Ai wore it back in the day.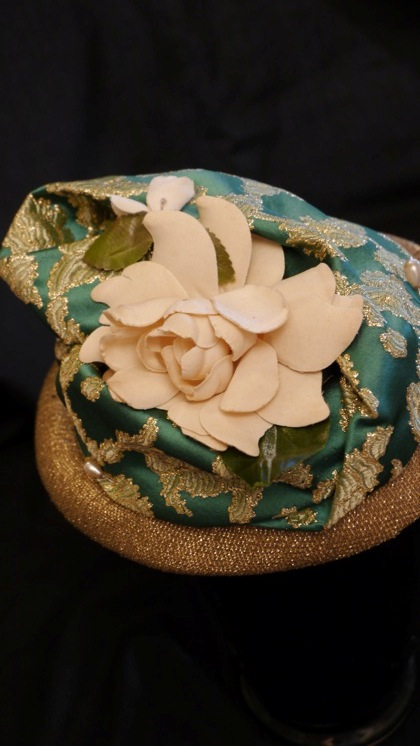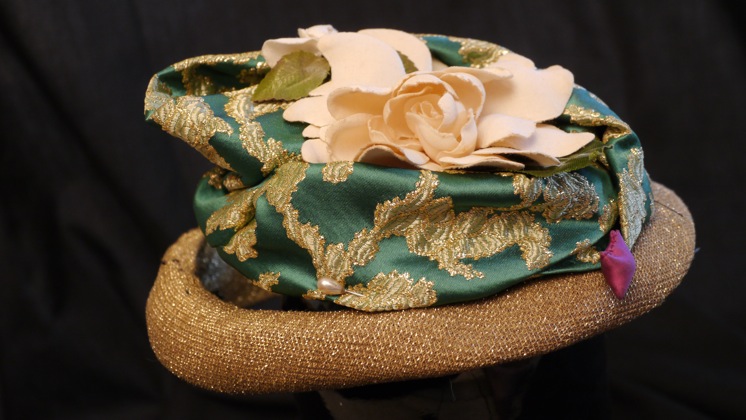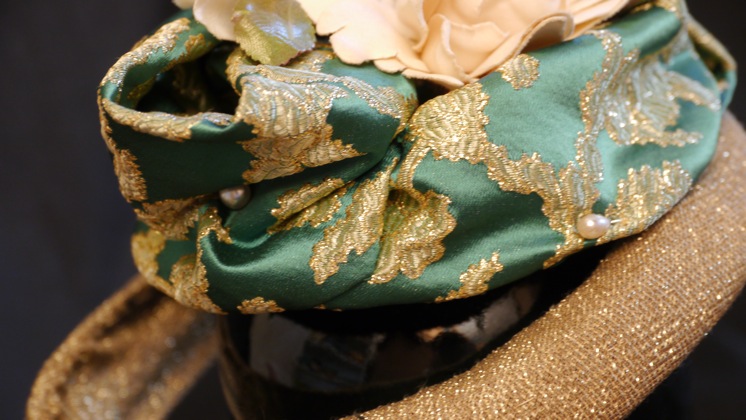 I could­n't find any infor­ma­tion on the inter­net about the tal­ent­ed Nick Sav­age. But I did find a lit­tle label in the inside of this camel­lia hat.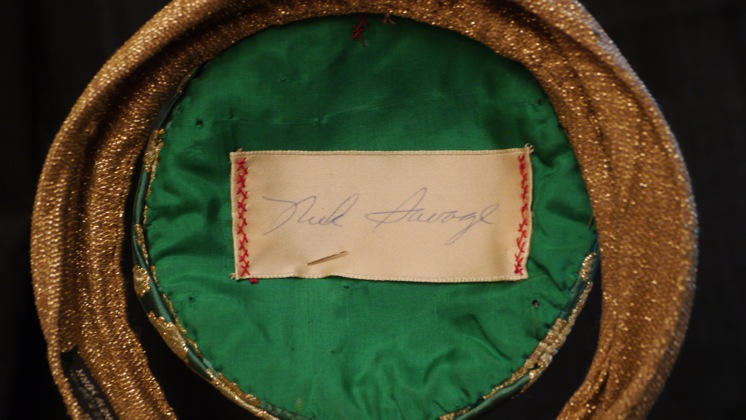 It had a New York City address — 350 East 50th Street — from Google Maps it looks to be a build­ing just off Lex­ing­ton Ave. If any fash­ion­istas have any more infor­ma­tion on him, please let me know. I have Mr. Sav­age's millinery gifts, Li Ling-Ai's fash­ion sense and her niece's fore­sight to thank for a won­der­ful after­noon spent in a world of gamorous fantasy.
To top off my post I'll leave with a few shots of anoth­er gor­geous top­per in Ling-Ai's col­lec­tion (by an unknown maker).