Category Archives:
Artist Michelle Scott
When I first made con­tact with Rey Scot­t's grand­daugh­ter Michelle Scott and filled her in a lit­tle about the sto­ry behind KUKAN, she felt a need to trans­fer that sto­ry into paint and shared with me a vision she had for cre­at­ing a whole room of paint­ings ded­i­cat­ed to her grand­fa­ther and KUKAN. It seemed like a far-fetched dream back then. So I was more than a lit­tle excit­ed to go to Atlanta to wit­ness the open­ing of Michelle's solo show — THE KUKAN SERIES. Michelle had­n't shared any images of the new work with me, so I was­n't pre­pared for the visu­al sweep and emo­tion­al pow­er of the work. It lit­er­al­ly brought me to tears. Here are a few choice pieces from the show. WARNING — these pho­tos do not do the pieces jus­tice. The real pieces have an almost three-dimen­sion­al qual­i­ty that allows the view­er to enter into the scene and expe­ri­ence a lit­tle of Rey Scott and Li Ling-Ai's world back in the late 30's.
The 36"X36" piece that Michelle cre­at­ed exclu­sive­ly for our Kick­starter fundrais­ing dri­ve is dis­played right in the front win­dow of 2Rules Fine Art in Mari­et­ta. Casu­al strollers walk­ing down the side­walk can't help but be pulled in to find out with the imagery is all about. For close up details of this paint­ing go to our Kick­starter home page.
The KUKAN Series con­tains a few gor­geous trib­utes to Li Ling-Ai the Chi­nese Amer­i­can author who was the uncred­it­ed co-pro­duc­er of KUKAN with Rey Scott.
The work below con­tains images of Li Ling-Ai from three dif­fer­ent decades and three dif­fer­ent loca­tions (the old Hon­olu­lu Acad­e­my of Art, Bei­jing Chi­na, and New York City)
There are also fab­u­lous pieces that pro­vide a visu­al mon­tage of the Chi­na wit­nessed through Rey Scot­t's cam­era. He took both stills and 16mm col­or movies. Some of his old cam­eras are on dis­play too with the orig­i­nal stills.
Rey Scott trav­eled all the way to Tibet and filmed some of the first col­or footage of prayer rit­u­als there.
Michelle's take on the orig­i­nal KUKAN lob­by cards for the Unit­ed Artists ver­sion of the film.
Rey Scott also filmed the famous Bur­ma Road as it was being built.
A reminder of the British influ­ence in Hong Kong which fell to the Japan­ese in 1941.
A whole movie could be made just about the baby giant pan­da bear that Rey Scott brought from Cheng­tu to the Chica­go Zoo. Orig­i­nal­ly chris­tened "Li Ling-Ai" by the for­e­ing jour­nal­ists in Chungk­ing, it was lat­er named Mei Lan when it was iden­ti­fied as a boy pan­da bear.
There are many more gems in this show. But the emo­tion­al high­light for me was being able to see the first two por­traits of Rey Scott and Li Ling-Ai that Michelle did. I first saw them on her web­site before we even knew each oth­er and before she even knew who Ling-Ai was. This was the first time I was able to see them both in per­son. Since the pieces had been sold to dif­fer­ent col­lec­tors sev­er­al years ago, this was also the first time they were reunit­ed in the same room for quite some time — a sym­bol of hope for me as I con­tin­ue to seek fund­ing to fin­ish FINDING KUKAN.
If you are in the Atlanta area make an effort to see this his­toric show — up only until Octo­ber 26, 2012
I got goose bumps when I first saw Michelle Scott's paint­ings on her web­page two years ago, and I've been a fan of her work ever since. Since my dis­cov­ery of KUKAN, Michelle has been using her grand­fa­ther Rey Scott's Chi­na pho­tographs in her paintings.
Recent­ly she cre­at­ed a cou­ple of excit­ing new paint­ings for a group show at 2Rules Fine Art Gallery that will open on Feb­ru­ary 3rd in Mari­et­ta, Geor­gia. While seat­ed at my desk in Hawaii, I was able to inter­view Michelle about that process with the help of Skype and Atlanta DP Wes Brown­ing of Sema Films.
Wes also got some nice shots of Michelle putting some final touch­es on her paint­ings before deliv­er­ing them to 2Rules. Wes and Skype facil­i­tat­ed anoth­er vir­tu­al meet­ing and inter­view with gallery own­er Becky Rule. Of course I would have loved to do be there in per­son for it all, but I'm thank­ful that Skype and Wes allowed me to be a vir­tu­al part of it. Here are some pho­tos Wes took of the shoot.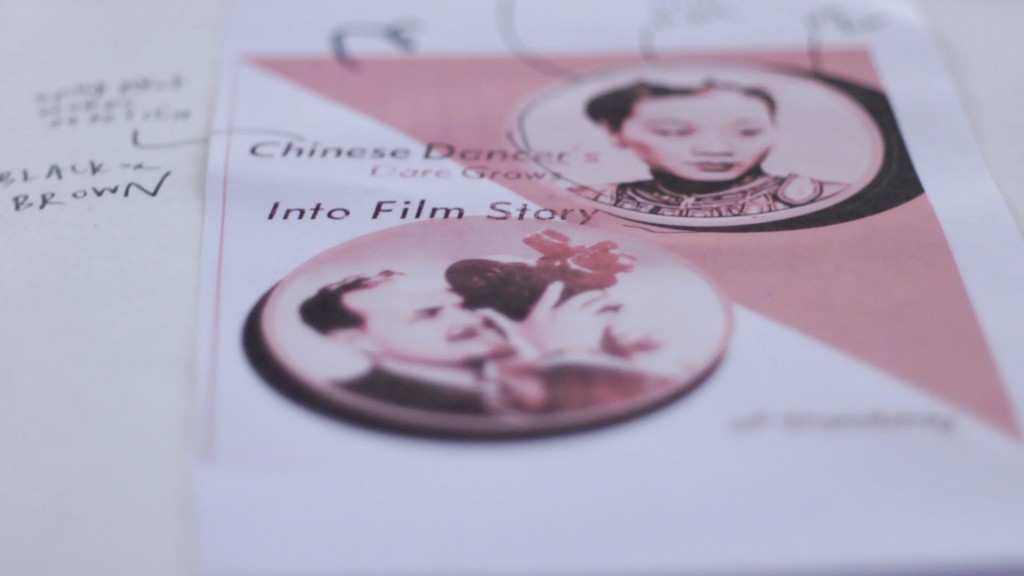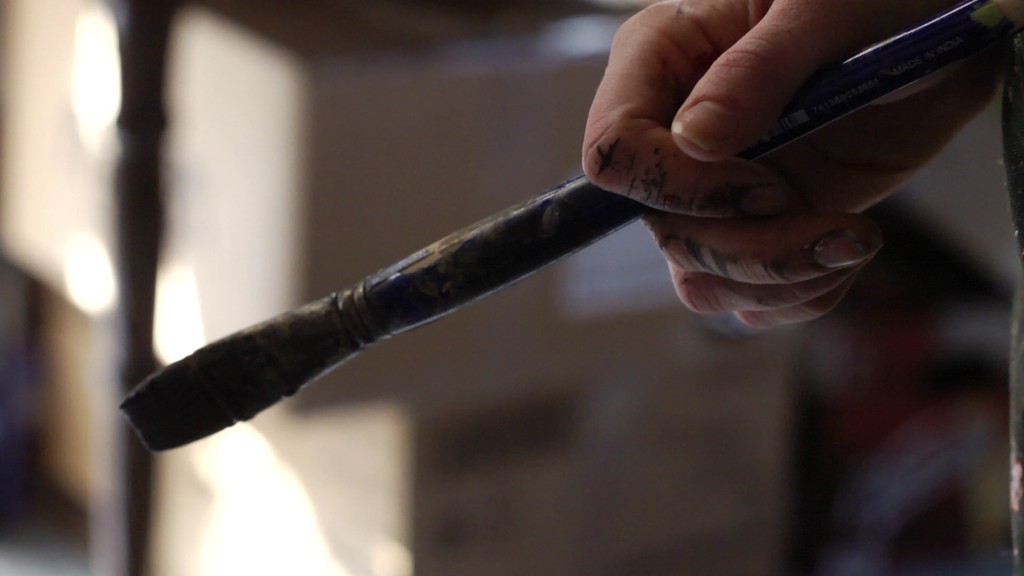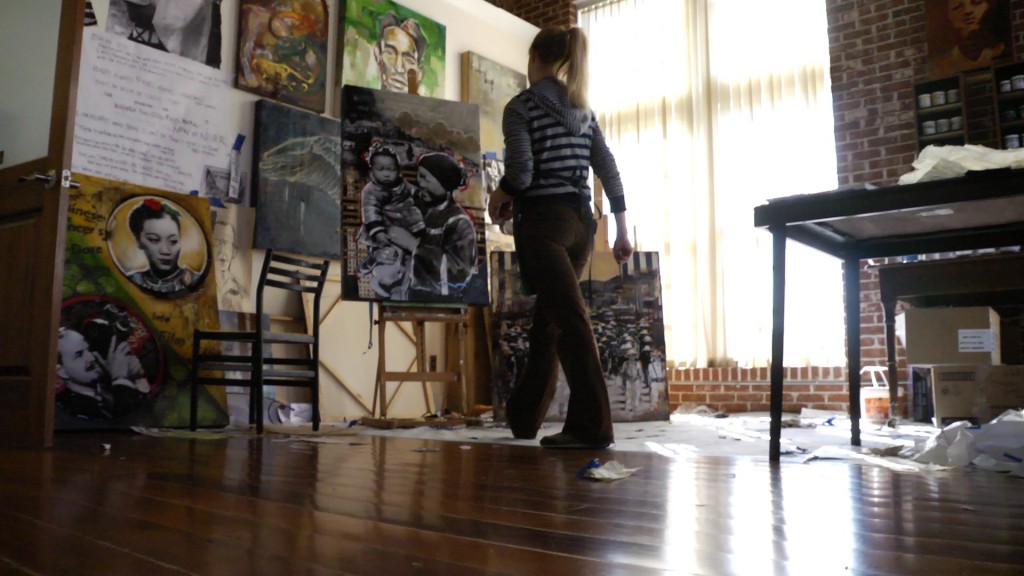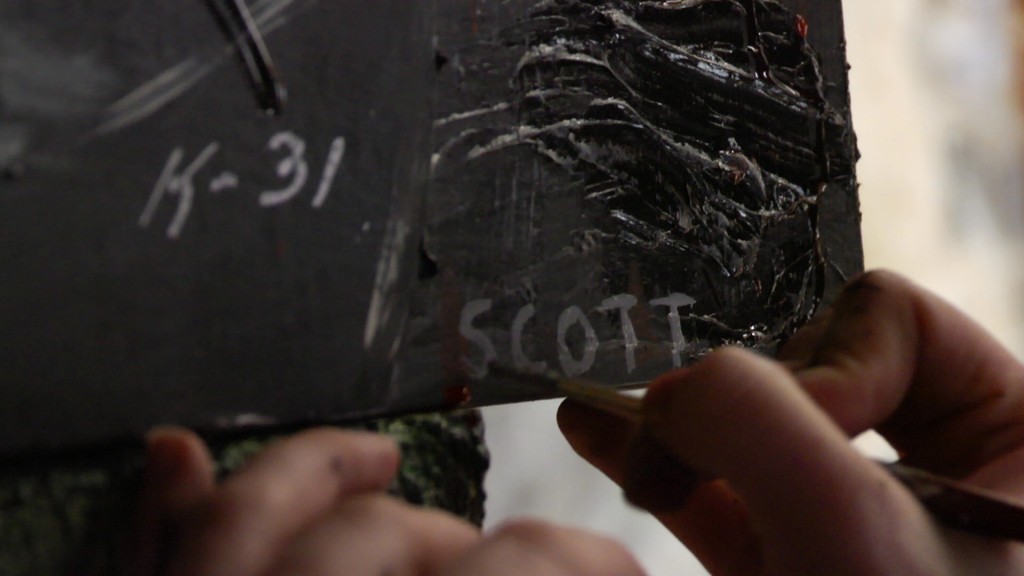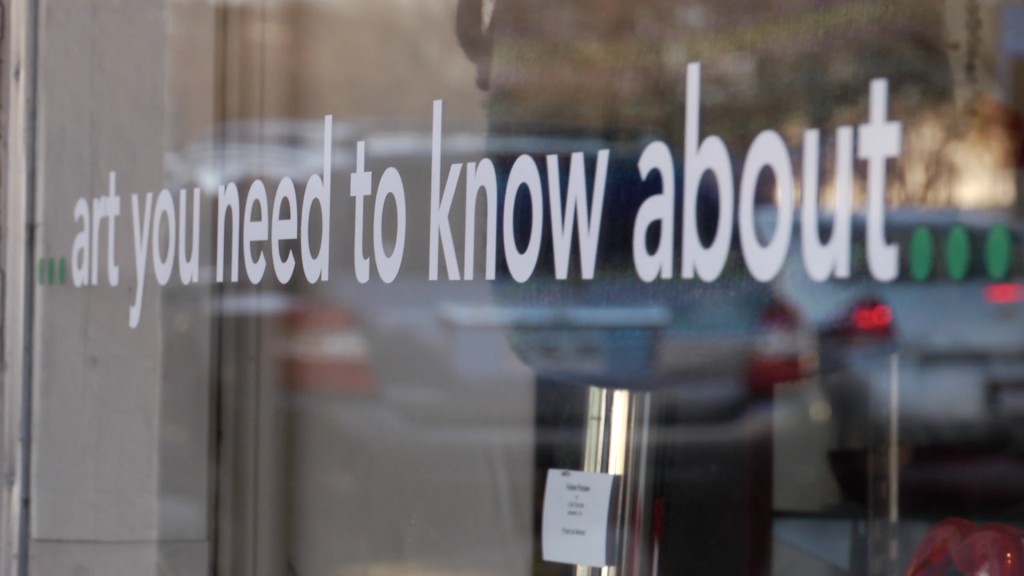 KUKAN
cam­era­man Rey Scott for the first time. I was plan­ning to spend a week with Rey Scot­t's grand­daugh­ter artist Michelle Scott and take a long road trip with her from her home in Ken­ne­saw, Geor­gia to her uncle's house in Tal­la­has­see. Michelle was on a mis­sion to find more of her grand­fa­ther's pho­tographs and learn as much as she could about what he was like as a per­son. I want­ed to tag along to doc­u­ment her search and poke around myself for addi­tion­al infor­ma­tion about Li Ling-Ai.
As I packed my suit­case I wor­ried that since Michelle and I did­n't real­ly know each oth­er the trip could be a total fias­co. For­tu­nate­ly Michelle and the rest of the Scott fam­i­ly were so open­heart­ed and sup­port­ive that I felt instant­ly com­fort­able after meet­ing them and the trip was more suc­cess­ful than I could have imag­ined. Wit­ness­ing Michelle's pas­sion for her art and her com­mit­ment to pre­serv­ing her grand­fa­ther's lega­cy infused me with new ener­gy to face all of the tedious things that go along with doc­u­men­tary film­mak­ing (like log­ging and tran­scrib­ing footage and writ­ing grant proposals).
I real­ize that gain­ing access to peo­ple and places out­side of my every­day com­fort zone is one of the immea­sur­able rewards of this process. I'm look­ing for­ward to what the next road trip will bring me.
I was a more than a lit­tle ner­vous as I pre­pared for a trip to Geor­gia and Flori­da to meet descen­dants of